This is a Sponsored post written by me on behalf of PartyLite Simple Pleasures Holiday Sweepstakes for SocialSpark. All opinions are 100% mine.
I love me a good party.....even more, I love hosting a great party AND earning great gifts while doing it.
I recently heard about PartyLite - A direct sales company that brings amazing scents to your home.  In fact, PartyLite is the world's #1 direct seller of premium candles and home fragrances.  Their products are mainly sold through direct sales - home parties!  I am extremely supportive of Direct Sales and hosting parties.  And it sounds like candles and home fragrances would be a win-win!
There is nothing easier than hosting a party for PartyLite. All you need is a plate of crackers and cheese, a pitcher of lemonade, and a group of good friends. They are all there to shop, and there is no place more relaxing to shop than at home with good friends. Plus, you can earn FREE PartyLite products by hosting too!
PartyLite has some beautiful candles and amazing scents.  I love the Whole Enchanted Collection.  And I really like the idea of being able to "redecorate" my entire home with candles and new scents to change out with each new season.  I was excited to look through the PartyLite 2012 Winter/Spring Catalog that just came out December 16.  PartyLite also offers fun sweepstakes like the Simple Pleasures Holiday Sweepstakes where you could have won a $500 gift certificate!  That sweepstakes is over, but there is sure to be more just like it!
PartyLite Simple Pleasures Holiday Sweepstakes
And I just LOVE this hurricane: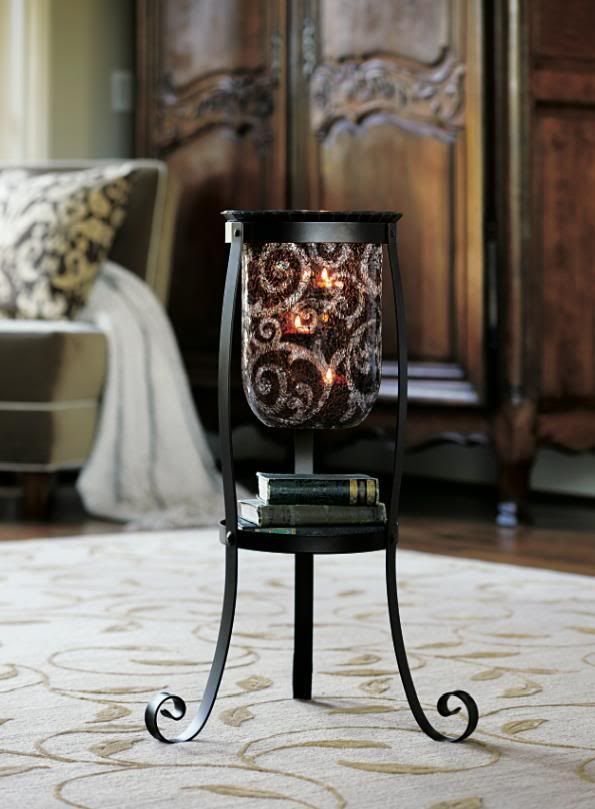 You can find out more about PartyLite by "liking" their PartyLite Facebook.